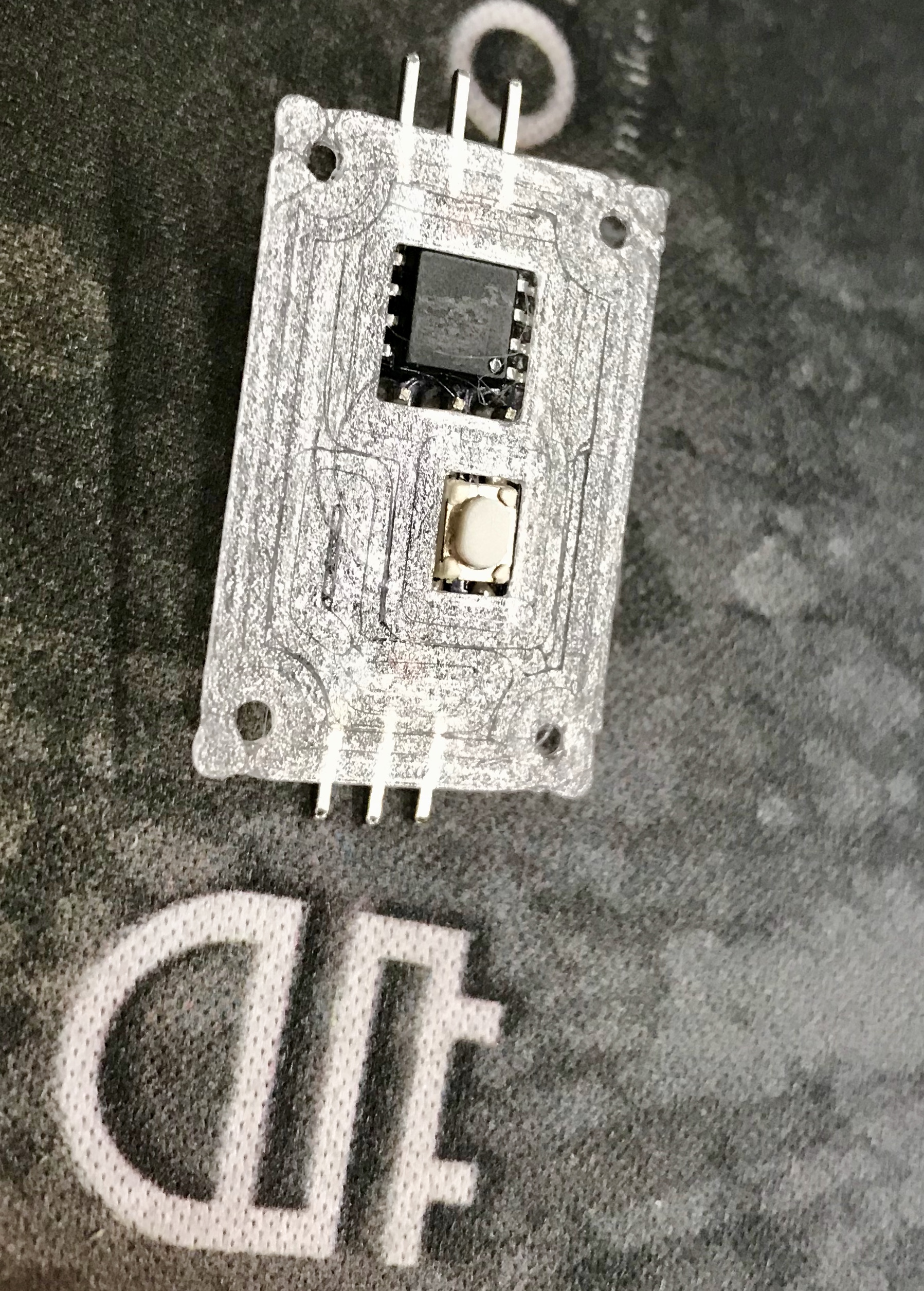 E36/F1S Tiny timer
This is an ultralight timer for E36 and F1s free flight electric models (1.6 g with mounting plate). It comes in two variants: with an RDT 3 pin male connector and without. It will come with a mounting plate to make attachment to your model easy. All you have to do is plug your ESC, and servo in and you are ready to go.
The instruction booklet for this page is available as a free downloadable PDF on the Timers page.
Features
DT time: 10 seconds to 15 minutes, 10 seconds step.
 Motor time: 1 to 20 seconds, 0.1 second step.
 Remote Motor Cut Off (RECO) + RDT (using external RDT)
 Stab pop delay time after motor cut off, 0 to 10 seconds (for trimming or after RECO)
 Choosing motor RPM - for trimming flights
 Calibrating minimum throttle.
 Choose servo rotate direction.
 Programing using a single button.
 Power supply from the ESC (3.5V - 5.5V)
 Isolation coating on metal pads – to prevent short circuit.