Dime Scale Hurricane based on Comet kit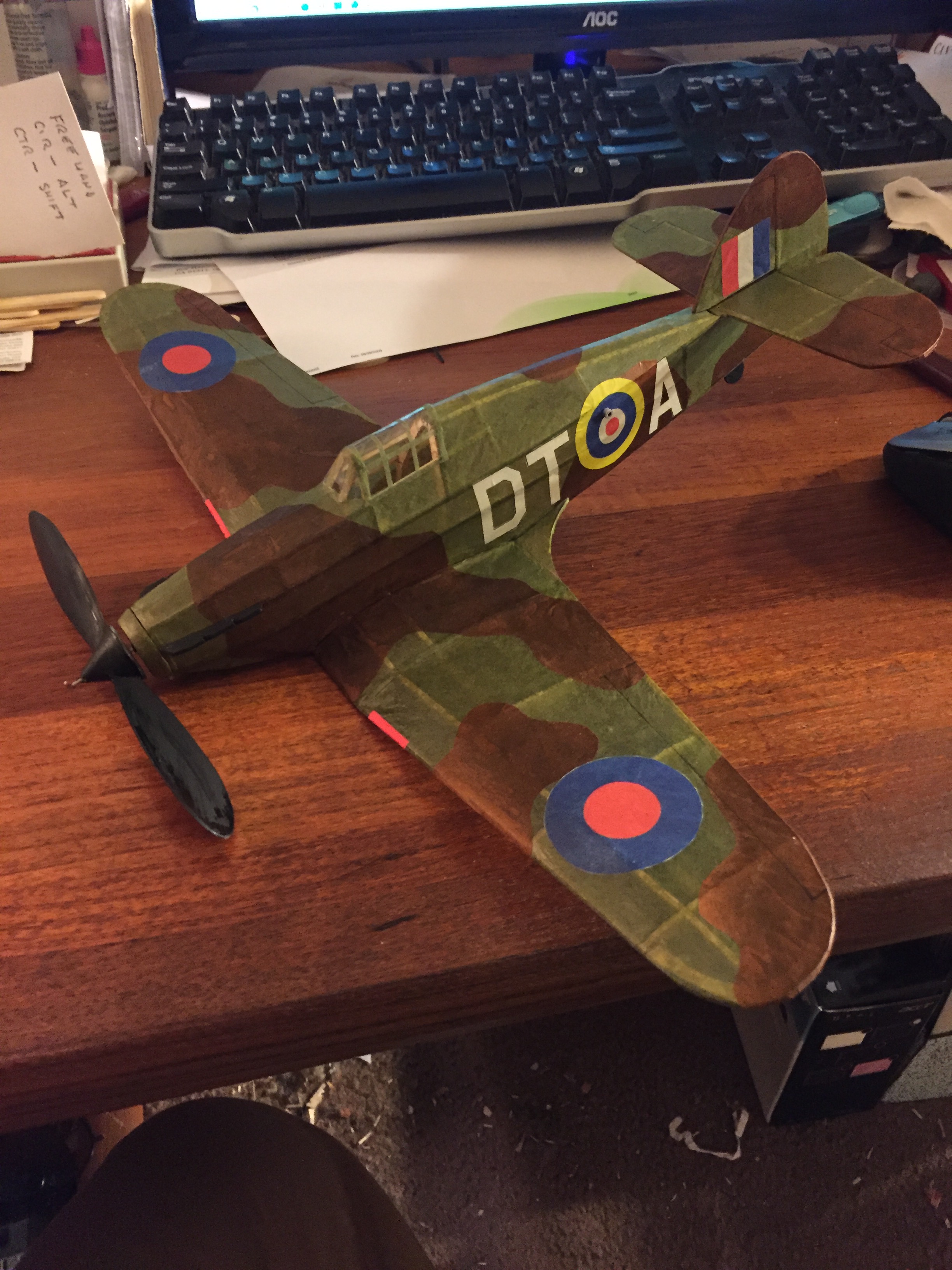 Dime Scale Hurricane based on Comet kit
This is a long kit for the Stew Meyers redrafting of the old Comet Hurricane kit. Kit includes [recut strip wood for cross-pieces in the stab, fin and fuselage. It also includes fuselage longerons and trailing edges. You supply wing spars.
You have three choices with this kit:
Standard long kit with all of the sheet wood and the strip wood mentioned above.

Standard kit but includes a 6" prop kit with gizmo thrust button. .

Full meal deal includes printed tissue as well as prop and gizmo thrust button.