MidMat 16" competition catapult glider by Tony Matthews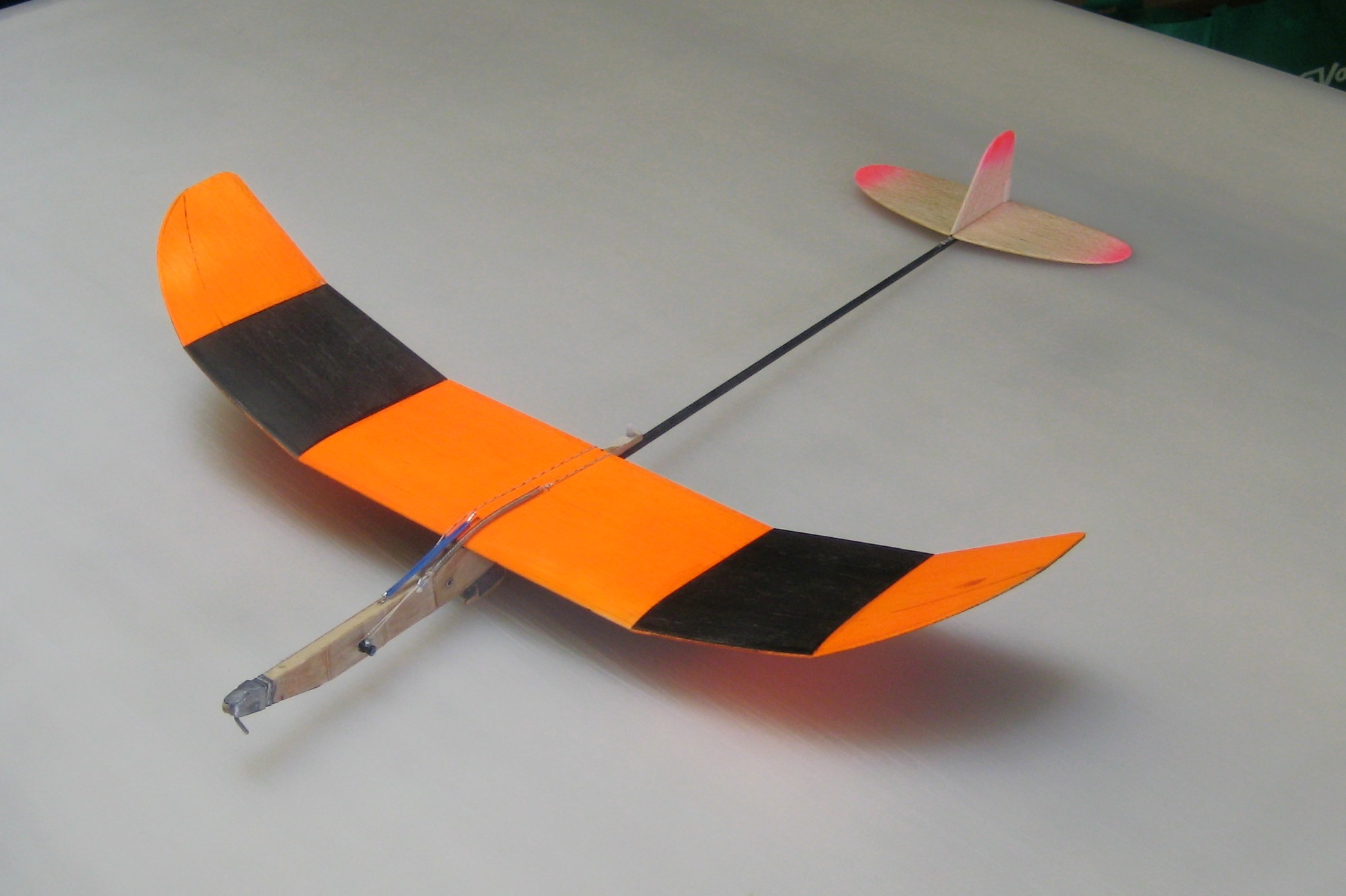 MidMat 16" competition catapult glider by Tony Matthews
This kit is available in Standard and Deluxe:
The standard kit contains contest balsa and ply parts for the fuselage and flight surfaces and an ultra light carbon boom. The ply substitutes for the carbon and fiberglass parts shown on the plan (See pics of Paul Love's orange and black Mid Mat using ply instead of composites).
The wing comes in two pieces (3/16 leading edge half and 1/8th inch trailing edge half) and has the dihedral joint lines perforated and the high point marked with tiny perforations and a line). The hardwood wing mount is not laser cut so it will be square (lasers cut slightly off vertical) but the wing position and CG position will be marked on the wing mount and wing.
The stab and fin will be 1/16 contest balsa. Laser cut with a key notch in the stab for the fin to mate into ensuring the correct amount of offset.
The fuselage includes a cavity for a simple silly putty timer (see video). I supply a small blob of silly putty and the timer discs but you have to supply the Al tubes to make the timer pivot and paddles.
Deluxe Kit will include the following extra tools to be assembled from laser cut parts provided:
8.5 degree dihedral angle sanding block.

Stab tilt gauge

CG stand that mates to CG pin holes in wing.

Airfoil shape gauges (one for top and one for philips entry).

Fuselage alignment jig (to help you to get the boom accurately mated to the fuselage pod)
Launch stick with rubber: